Page 1 - Bajaj Glint COB DL
P. 1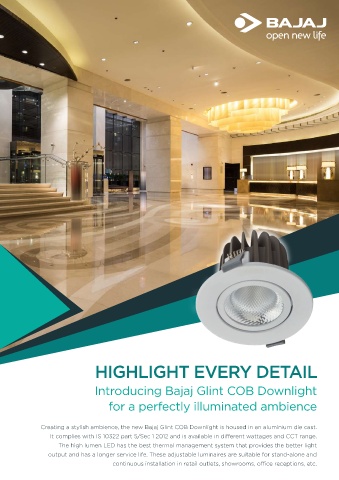 HIGHLIGHT EVERY DETAIL



                                  Introducing Bajaj Glint COB Downlight

                                       for a perfectly illuminated ambience




               Creating a stylish ambience, the new Bajaj Glint COB Downlight is housed in an aluminium die cast.
                   It complies with IS 10322 part 5/Sec 1 2012 and is available in di erent wattages and CCT range.
                      The high lumen LED has the best thermal management system that provides the better light
                  output and has a longer service life. These adjustable luminaires are suitable for stand-alone and
                                         continuous installation in retail outlets, showrooms, o ce receptions, etc.